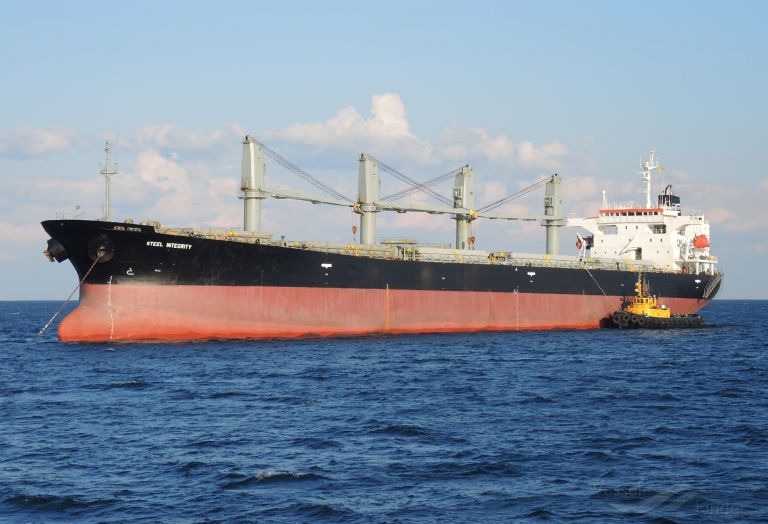 for sale Handymax bulk carrier
 We can develop for sale the following 1997 blt hmx bc: 
 Vsl recently passed annual survey with fresh paintings. 
 M/V GREAT WENGUANG (EX-Fushun)
 ===============================
 FLAG PANAMA
 DWT 48224 MTS ON 11,74M DRFT
 BLT 7/1997 AT Oshima Shipbuilding Co Ltd (JAPAN)
 CLASS: RINA, SS 01/24 / DD 01/24
 LOA 189,33M, BEAM 30,95M, DEPTH 16,4M
 5 HOLDS, 5 HATCHES
 GRAIN 60956, BALE 59778
 4 X 25t CRANES
 M/E Mitsubishi 6UEC50LSII, BHP 9901 TOTAL
 GENERATORS 3 X 400 KW
 LDT 7229
 BWTS due Sept 2023 (can be extended till next DD)
 
(all dets wog)
 
Best offers inv. Can guide.
Vsl trading spots in far east, ppt dely can be arranged.
Khaled