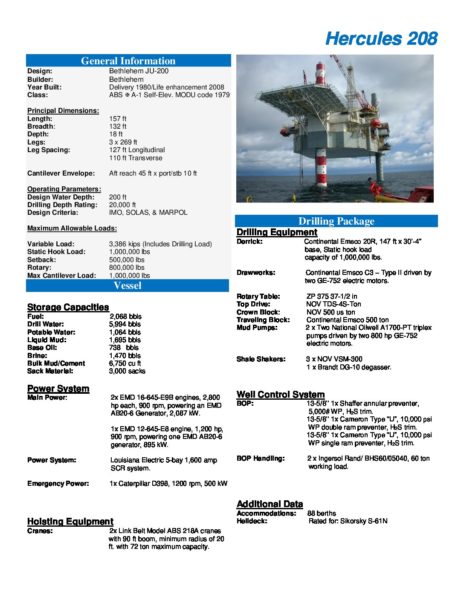 JU-200 RIG ´´HERCULES 208´´ – ´FOR SALE
Also, kindly note that we have the attached Rig for sale:Location: Tanjong Langsat port Pasir Gudang (next to Singapore).
Her net lightship is 21,401 – 9248 (Water Ballast) = 12,153 Kip's i.e. 5512MT. 
Same is evidenced via the ABS letter in reference to the lightship which is attached for your reference.
Please note that the Rig is in very good condition, but right now, 
she is not working due to commercial reasons. But anyone who buys can easily put her back to service.
Cajam