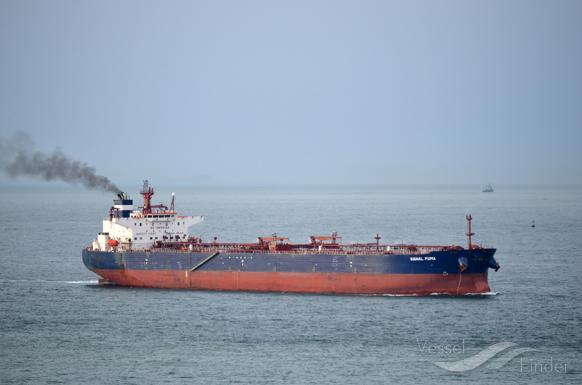 Following SWS Aframax unit for sale
S PUMA 
=============
ABT 105,033TDW ON 14.88M
BLT 4 2005 CSSC: SWS CO LTD.
CLASS AB SS 04/2025 
LOA 243.80M BEAM 42.00M
MAN-B&W 6S60MC-C 18,168 BHP
14TANKS   118,079CBM
COILED ALBRONZ
PUMPS 3 X 2800 M3/HR CENTRIFUGAL
SBT / IGS / COW
LDT 18,089MT
(DETAILS IN GOOD FAITH WITHOUT GUARANTEE)
SS PASSED, CAP 1 AND WBTS FITTED, BUILT FOR THE CURRENT OWNERS. TRADING EAST.
Presently the vessel awaiting at Sugai Linggi Anchorage (Malaysia) for STS Loading. Vessel is accessible at the present location in case buyers wish to inspect. 
ETS: 15/05/2022.
Can give ppt Dely after 30 days once deposit is lodged.
Plsd to hear in case of interest.
rune