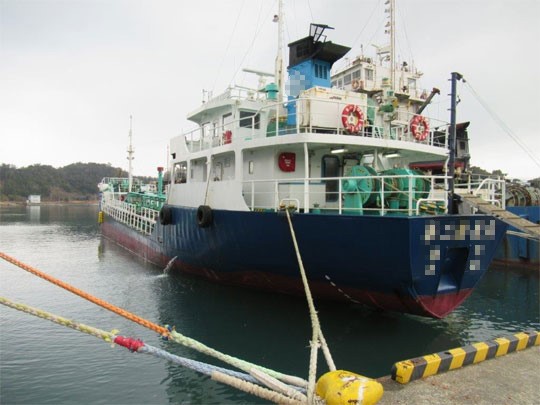 We can develop for sale of the following chemical tanker
Ref. No. : CT-518-91 (M/T TBN),
CHEMICAL TANKER
FLAG: JAPAN
CLASS: JG COASTING SERVICE
BUILT: 1991, JAPAN
LOA/LBP/B/D: 49.59 / 45.0 / 7.80 / 3.30 M
GRT: 198 T
DWT/DRAFT: 518 T / 3.1 M
M/E: YANMAR MF26-SD 800 PS X 1 SET
TANK CAPACITY: 337.858 CBM
HULL/BOTTOM: DOUBLE/DOUBLE
TANK COATING MATERIAL: RUBBER LINING INSIDE OF TANKS
HEATING COIL: NIL
CREW COMPLEMENT: 4 P
LOCATION: JAPAN
DELIVERY: WITHIN 1 MONTH AFTER SIGNING CONTRACT
PRICE: INVITE BEST OFFER, BUT CAN GUIDE THE PRICE CLOSELY.
= All details are given in good faith but w.o.g =
brilim