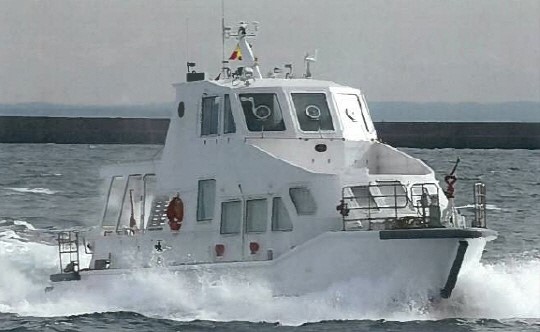 We can develop for sale of the following PASSENGER BOAT/30 P + 3 CREWS
Ref. No. : PB-30-17 (M/V TBN),
PASSENGER BOAT
FLAG: JAPAN
CLASS: JG SMOOTH WATER
BUILT: MARCH 17, 2017, JAPAN
LOA/B/D: 18.91 / 4.50 / 2.00 M
GRT: 36 T
DRAFT: 1.01 M
M/E: YANMAR 6HYP-WET1, 575 PS X 2 SETS, (TOTAL 1,150 PS)
G/E: 40KVA, 225V
PASSENGER CAPACITY: 30 P + 3 CREWS
SPEED/FO CONSUMPTION: ABOUT 14.5 KNOTS, LIGHT OIL 200-250 L/H
BOW THRUSTER: 300 MM X 1
FIRE FIGHTING PUMP: 24 CBM / H X 1 SET
PROPELLER: FPP X 2 SETS
FRESH WATER PUMP: 15 L/MIN
OPERATING HOUR: 40 HRS (ONLY FOR SEA-TRIAL AFTER NEWBUILDING)
TANK CAPACITY: FO 8KL, FW 200 L
HULL MATERIAL: HIGH TENSION STEEL 
(UPPER SIDE: CORROSION RESISTING ALUMINUM ALLOY)
** THE OWNERS FOUND HE R SPEED IS 14.5 KNOTS WHICH IS NOT ENOUGH AND
     AGAINST THEIR AIMED SERVICE (18 KNOTS), SO SHE HAS BEEN LAID UP AFTER SEA-TRIAL.
** NEWBUILDING COST WAS JPY270MILL.
LOCATION: KAWASAKI, JAPAN
DELIVERY: WITHIN 1 MONTH AFTER SIGNING CONTRACT
PRICE: INVITE BEST OFFER, AS BROKERS CAN GUIDE IT VERY CLOSELY.
 = All details are given in good faith but w.o.g. ==
brilim