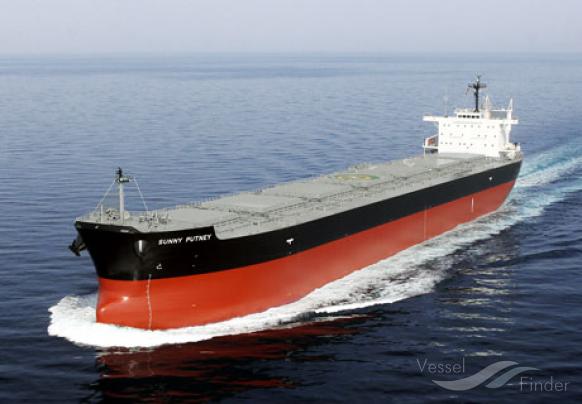 for sale of the Panamax Bulk carrier from close Japanese owners
M/V "SUNNY PUTNEY" 
ABT 74,940 MDWT ON 14.136M
BLT FEB/2013 SASEBO, JAPAN
NK SS 02/2021 DD 02/2021
FLAG: SINGAPORE
GRT 40,350 / NRT 24,954
DIMS 225 / 218 X 32.25 X 19.8 M
7 HOLD/ 7 HATCH
ABT 90,771 GR ABT 88,783 BL
MAN-B&W MCR 7S50MC-C8 11,829 HP 108 RPM
ABT 14.5K / 34T
DOUBLE HULL
GENS: 3X400 KW
LDT 11,894
AT SEA
BALLAST 14.50KT HFO 33.50MT (INCL AE)
LADEN 13.50KT HFO 33.50MT (INCL AE)
IN PORT
IDLE 4.0MT (INCL BOILER)
IDLE + WORKING WITH 2DG 6.5MT (INCL BOILER)
IDLE + WORLING WITH 3DG 9.0MT (INCL BOILER)
DO CONSUMPTION
0.15MT PER DAY
DO CONS SAME IN PORT AND AT SEA.
ECO SPEED/CONSUMPTION(50%) (ALL FIGURES ARE ABOUT AND WOG)
BALLAST LEG: 12.70KT   23.40MT
LADEN LEG: 11.78KT         23.40MT
She is currently in Zhoushan for discharge,thereafter,she will head
for ss/dd in China when will be fitted with BWTS
Owners will consider sale with ss/dd freshly passed
OFFERS INVITED – CAN GUIDE YOU!!
Limgeorge