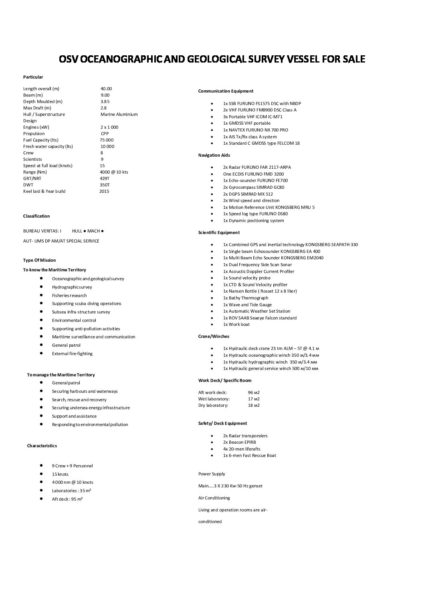 new build unit geography survey vessel for sale
The vessel is new built in year 2015, current vsl moored at UAE shipyard. Over pass few years she keep warm maintain all system lower running incl engine and gen set and we expecting price usd 13mil. Original procure till built is 25mil. It incurring 50% lost while project cancelled.
It could need prepurchase survey or commissioning to readiness delivery and buyer should consider cost.
But we can assistance new buyer for this while we got team there can instantly link oem.
Original procure till built budget around USD 25mil.
Now for sale for  13mill USD
LimSam