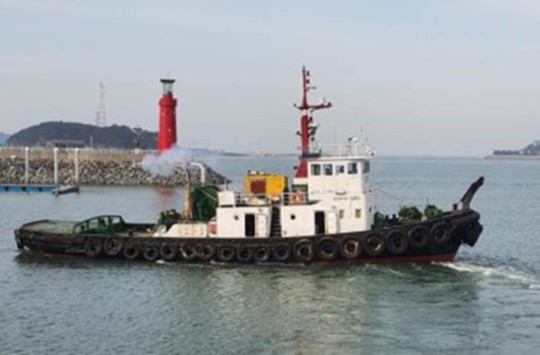 We can develop for sale of the following Harbor Tugboat
from Direct/Close Owners.
Ref. No. : TB-2000-68 (M/V TBN),
TOWING TUG BOAT
FLAG: KOREA
CLASS: KOMSA (EX-KST) COASTAL AREA
BUILT: NOV. 11, 1968, JAPAN
L/B/D: 26.71 / 8.40 / 3.81 M
GRT: 131 T
M/E: DAIHATSU 8PSH TC M 26D 1,000 PS X 2 SETS, TOTAL 2,000 PS
PROPELLER: SCREW X 2 SETS (FPP TYPE)
TOWING WINCH: FITTED
CREW COMPLEMENT: 7 P
LAST/NEXT SS SURVEY: FEB. 15, 2021 / FEB. 14, 2026
NEXT DD SURVEY: FEB. 14, 2023
LOCATION: TRADING IN KOREA
DELIVERY: WITHIN 1-2 MONTH AFTER SIGNING CONTRACT
PRICE: INVITE BEST OFFER, AS BROKERS, CAN GUIDE THE OWNERS IDEA CLOSELY.
= All details are given in good faith but w.o.g =
brilim