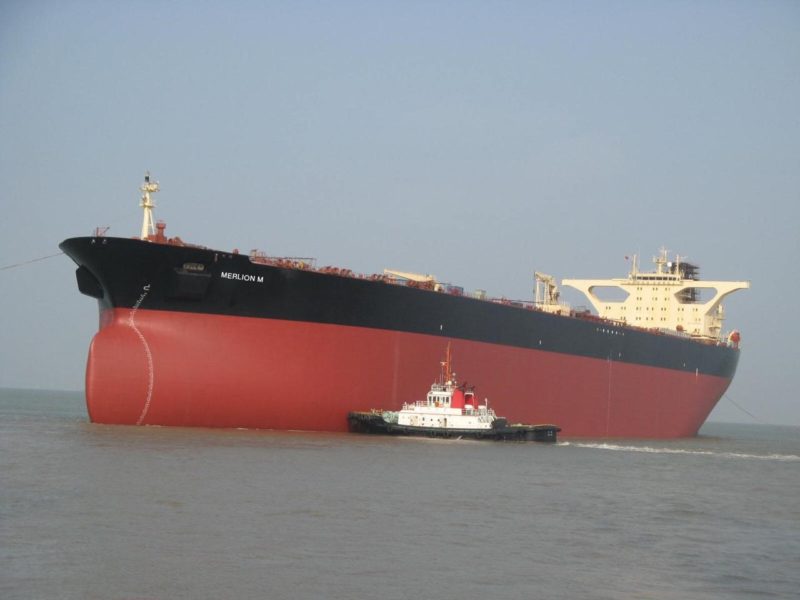 For sale the following VLCC
MT MERLION M
Abt 308.571 tdw on 22.72m,
Blt 10/1999 Hyundai Heavy Industries Co, South Korea
Class Lloyd's Register
Next SS : 25 Oct 2024
Loa 332.95m Beam 58.00 Depth 31.00 M
Total Cbm capacity : 339.016 Cum, 17 Tanks
Pumps 3 x 5,500 Cum/hr
Epoxy (Deckhead and bottom upto 1 M) Coated
ME : Sulzer 7RTA84T-B, 39,960 BH
AUX : B & W 5L28/32,  1,423 BHP
Abt 43,229 Ldt MT
(All details given in good faith but without guarantee) 
MERLION M is a Chemical/Oil tanker built in 1999 by HYUNDAI HEAVY INDUSTRIES CO. LTD. – ULSAN, SOUTH KOREA.
Currently sailing under the flag of Cook Islands.
Formerly also known as MERLION M, HERO 1, HERO I, EMILIE MAERSK.
It's gross tonnage is 159187 tons.
She is trading in Singapore and inspection can be arranged.
Status : Currently as Floating Storage tanker /Production between Batam, Indonesia and Singapore
We have successfully sold several of their vessels ranging from oil barges to tankers
inno