Welcome to our Website – Vessels for sale and charter
SHIP BROKER EU
NETWORK 2023- take advantage of our global broker contacts.
Our work is based on over 30 years of experience.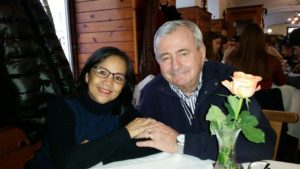 Senior Consultant
Mr. Gerhard and his wife Hue 
Oil and gas products –

EN 590, D2, AGO, Jet Fuel, Jet A1 & JP54 – mainly on CIF to be delivered ASWP.

=======================================

Concerning the price for EN590 10ppm with origin Non-Russian, quantity 100K MT, contract 12 month, discharging port ASWP, commission $5/$5. We can currently only offer variable prices, i.e. PLATTS MINUS DISCOUNT. If you are interested please send LOI and the name of the issuing bank for the financial instrument.

======================

 We are performing transaction in the oil business for EN590, D2, AGO, Jet Fuel
Jet A1 & JP54 mainly on CIF to be delivered ASWP.
We are also dealing in UREA, ICUMSA 45, Aluminum, Coal and other commodities.
We are serving significant demand for LPG and LNG to Asia.

To be able to send you a FCO we need a LOI with all necessary details like specification, unloading port, name of bank (top 50 prime bank) which will issue/confirm the financial instrument (MT799 & MT760), etc.

Our FCO will contain also our CIF procedures which are non-negotiable.

Please send LOI and we will issue the FCO.

Ada
Important Info:All details about and believed to be correct, but not guaranteed.